5 marketing lessons from Lego's comeback from near bankruptcy
Marketing Powerup #20: How Lego went from near bankruptcy to $7.7 billion in sales by 2021
In 2003, Lego was $800 million in debt and was on the verge of bankruptcy.
Fast forward to 2021—over $7.7 billion worth of Lego products was sold!
How did it go from near bankruptcy to billions of sales per year?
In my first-ever solo video for Marketing Powerups, I share Lego's comeback story and 5 marketing lessons from it.
Watch it now below. I've also summarized it in this issue of Marketing Powerups.
If you're not already subscribed, please SMASH the subscribe button for the Marketing Powerups channel. I'm going to be more fun, solo videos and YouTube shorts this year.
🧸 Lego's humble beginnings
Believe it or not, the LEGO company didn't start making plastic bricks; the first toys they made were wooden ones like the famous wooden duck!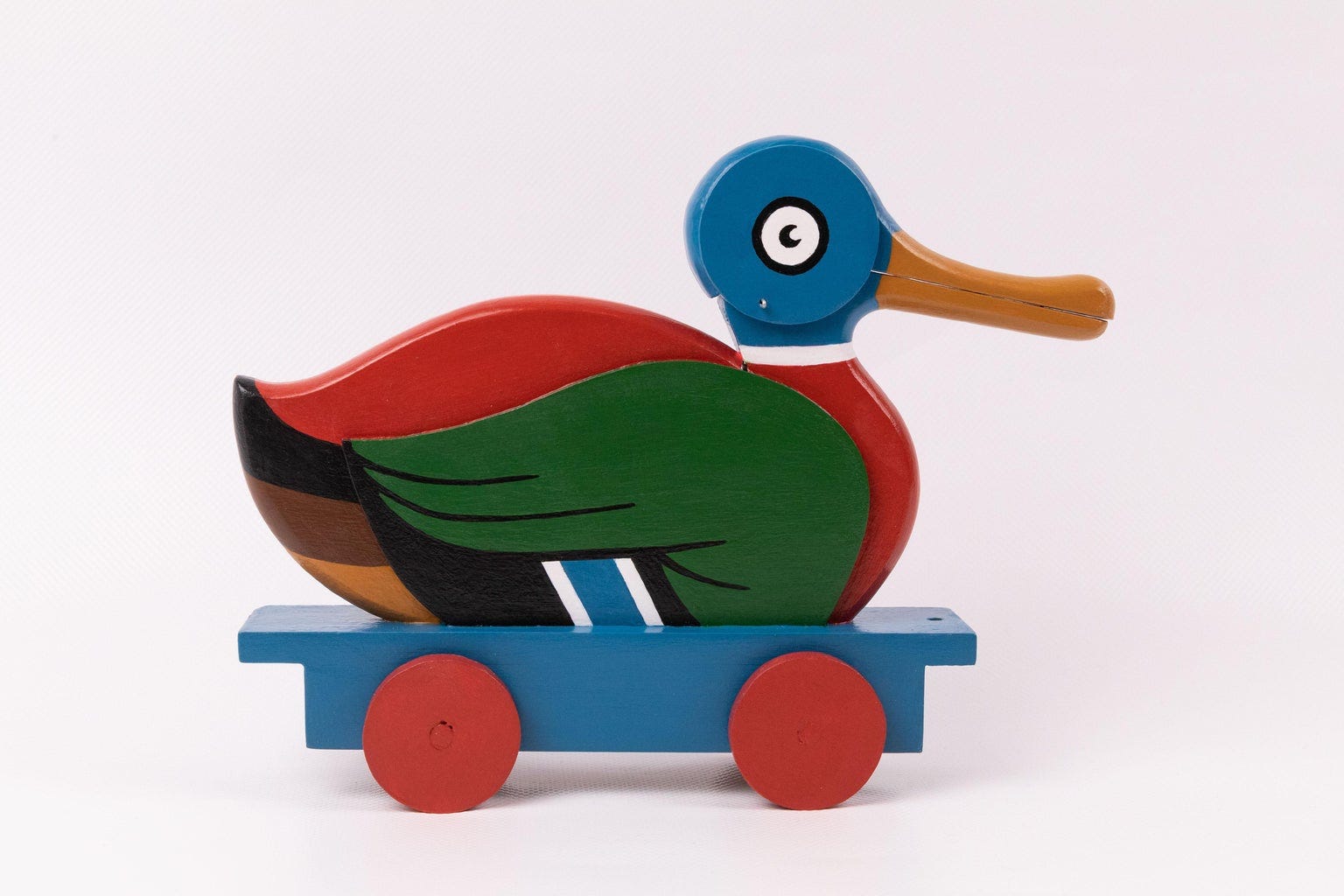 In 1932, Ole Kirk Christensen, a Danish carpenter, created LEGO out of necessity.
It was the Great Depression, and his carpentry work dried up. He needed to create and sell something to compensate for his lost income. So he started building and selling wooden toys.
It wasn't until 8 years later when Oola built a bigger factory and started selling the bricks we know today.
It took off when they implemented a LEGO system, where they packed bricks with street signs and cars so kids could make a whole city!
The rest is history! They became a well-known international brand, sold in over 130 countries with over 650 stores worldwide.
😰 Lego's downfall
Lego's downfall came with the rise of digital video games in the 2000s. Kids seem to have lost their interest in Lego.
They did three things that they thought would save the company. But it ended up digging them deeper into debt:
They started their production company to create TV shows, video games, and entertainment content. You know how expensive that is.

They made it worst they doubling the types of individual Lego pieces they produced. It was supposed to lead to cool new specialized sets you can assemble.
The company had drifted too far away from what made its customers fall in love with Lego.
By 2003, heavy diversification and a debt load of over $800 million meant they were on the brink of bankruptcy.
Seeing the writing was on the wall, Kjeld stepped down and tapped a former McKinsey consultant, Jorgen Vig Knudstorp, to take over as CEO.
📊 Lego's comeback story
Jorgen moved quickly to save the company. Here are five things he fixed in marketing, investments, and operations to save Lego and help it thrive to $7.7 billion in revenue by 2021.
1. Focus on its core product. 🔎
Jorgen returned to basics, implemented aggressive cost-cutting measures, and shed underperforming businesses.
He immediately halved the number of LEGO pieces produced and cut 1,000 jobs Jorgen sold off the company's four LEGO LAND theme parks for nearly $460 million. Finally, he put their computer software business on hold.
The lesson for marketers: It's easy to get caught up with the latest trends—TikTok, Video, AI, PLG, Blockchain. It's often wiser to double down on what's working before pursuing a new channel.
2. Partner with well-known brands. 🤝
When Lego tried its hand at content creation the second time, instead of going all in alone, it leaned on a partner with vast experience in the entertainment world—Lucas Films.
They created an animated series that aired on the Cartoon Network: Star Wars - Revenge of the Brick!
It did so well that they created a Lego Star Wars video game together based on the Star War prequel trilogy films. It became one of the bestselling games they've created so far.
Lego repeated this success by partnering with other brands with diehard fans like Marvel, Harry Potter, and Indiana Jones.
The lesson for marketers: Look for ways to partner with companies with a complementary audience to your product.

Doing so will help reduce the burden and investment on your team to create, produce, and promote new content.
3. Create products for adult fans of Lego. 🙌
Jorgen saw the potential of marketing to a group of fans who grew up with Lego. They call themselves "Adult Fans of Lego" or AFOL for short, the largest growth for the company in recent years has been with adult consumers.
So Lego started creating products geared towards AFOLs, which are more expensive than the regular Lego set.
For example, they sold a 7,541-piece Star Wars Millennium Falcon set for over $800.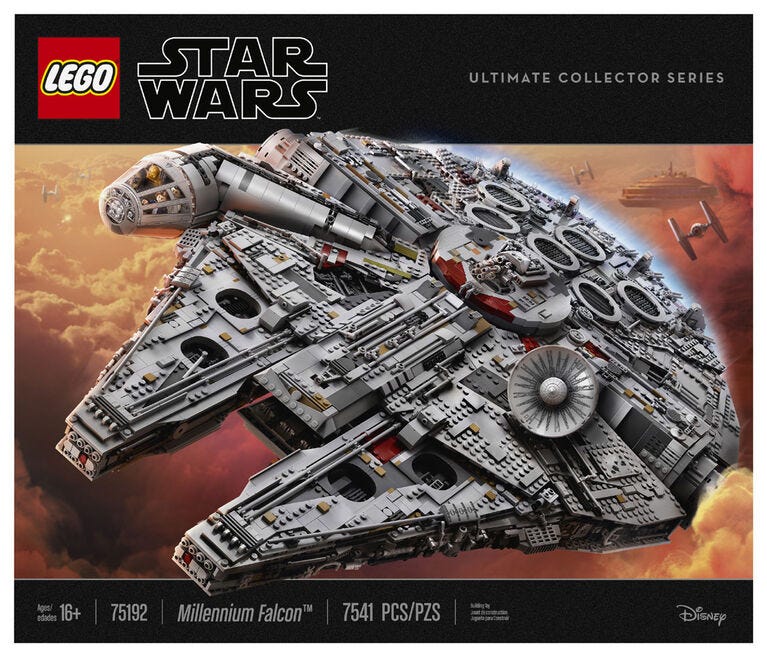 Adults have become a coveted market for toymakers confronting increased competition and waning sales growth.
Lego saw AFOLs as so important to its success that it acquired BrickLink, the biggest online community of AFOLs.
The lesson for marketers: Deeply understanding die-hard fans of your product can help you identify opportunities for new products and marketing campaigns.
4. Crowdsourced designs from Lego's content creator community. ⚒️
The previous leadership team at Lego resisted the idea of harnessing the power of content creators. Lego had its own internal designers; why would they need these creators?
But Jorgen saw this as an opportunity.
In 2008, Lego launched a crowdsourcing platform in Japan. Lego fans can submit their designs on the website, and others can vote their favorite designs. Winning submissions become official Lego products that anyone can buy online. The winners also get 1% of the sales of that product.
A few of the sets that won are The DeLorean Time Machine, WALL-E, Doctor Who, and The Beatles Yellow Submarine
It worked out so well that they expanded it globally in 2011. Now it's called Lego ideas.
The lesson for marketers: If you have super fans of your product, look for ways to partner to create original content and products.
5.  Built a story-driven product line. 🎉
The LEGO design and innovation team realised kids needed a narrative to latch onto, an ongoing story in which they could immerse themselves.
Christian Faber, a marketer who worked for LEGO, had an idea for a new product line. He got together a team of writers, designers, and marketers to create the fantasy universe of BIONICLE, where good and evil forces fought for "masks of power" on a tropical island.
The strategy worked. Sales of Bionicle toys, sets, and merchandise skyrocketed, and the line became one of Lego's most successful products, shipping over 190 Million toys and grossing $160 Million just in 2001.
It made up 25% of Lego's revenue in 2003 but 100% of its profit! One can say Bionicles saved Lego from bankruptcy.
The lesson for marketers: People buy into stories much more than products. The best way to retain interest and build brand loyalty is to engage your customers and buy into a narrative.
If you enjoyed this, I'll be doing more Youtuber-style videos like this on the Marketing Powerups channel. To quote Mr. Beast, please SMASH that subscribe button and hit the bell icon.
---
🎙️ New on the Marketing Powerups show
On the Marketing Powerups show, Pedro Cortés, a SaaS marketing consultant, shares the exact framework he used to improve the conversion rate of hundreds of landing pages.
Today, he discusses the 3 psychology pillars of irresistible landing pages.
Listen to the episode on Apple Podcast and Spotify now, or watch it on YouTube.
As an exclusive free perk for Marketing Powerups subscribers, I've created a powerups cheatsheet you can download, fill in, and apply Pedro Cortes' 3 psychology pillars of irresistible landing pages.
You can download and make a copy of it here (a direct link with no email required).
If you found this valuable, share the love and forward it to your colleagues and friends. If you get them to subscribe to Marketing Powerups, I'll be forever grateful! 🙏
---
⭐️ Mini Powerups
Fun-sized blurbs to help boost your marketing.
✨ 8 popular email newsletter formats to try: If you're thinking about creating a newsletter but have no idea where to start, Sara Lattanzio shares eight types of newsletter formats (with pros and cons for each one).
✨ How AI can make you a cash-flow positive side hustle: What do you get when you give GPT-4 a budget of $100 and told it to make as much money as possible? Jackson Fall found out when he wrote a live thread of him acting as GPT-4's human liaison. Spoiler alert: He ended up making a few hundred dollars in a day!
✨ The Quality Cliff: A Mental Model for CMOs: Ryan Law, VP of Content at Animalz, shares a framework to help you decide if it's worthwhile in investing more time and resources in higher-quality content. He argues that at some point, it reaches a threshold point of diminishing returns.
---
🎖 Sponsored powerup
Thank you to the sponsor of the Marketing Powerups show and newsletter— 42/Agency.
Founded by my good friend, , 42/Agency is my #1 recommended demand gen agency for SaaS to help you drive demos and signups.
They've worked with fast-growing B2B SaaS companies like ProfitWell, Teamwork, Sprout Social and Hubdoc to build a predictable revenue engine.
Read some of their spicy takes about freemium, inbound marketing, and category creation on their Substack —then schedule a free consultation.
---
That's all for now, friends!
Have a powered-up day,
Ramli John
👋 Say hello on Twitter and LinkedIn
---
Written by