The 3 elements of world-class community experiences
Marketing Powerup #16: Jay Clouse, founder of Creator Science, breaks down how to create a welcoming, thriving, and growing community.
What do Burning Man, Outdoor Voices, and HubSpot all have in common?
At first, it doesn't seem like people who hang out in the desert, athletic apparel, and a popular CRM platform have little to nothing in common.
Maybe, "Harry the Hipster" could be a buyer persona for all three?
Yet, they grew their brand exponentially with an important customer-centric growth strategy—building a community.
The word 'community' has been overused and abused over the last year or two. (Community-led growth, anyone?)
Yet, it's one of the most potent marketing powerups. Building a thriving community around your brand is one of the best ways to keep you top-of-mind. It could also help create a competitive moat for your business.
One person who has mastered the craft of building a thriving community is Jay Clouse. He's the founder of Creator Science, former Community Experience Director at Pat Flynn's SPI Media, and former Global Facilitator at Startup Weekend.
Today, he breaks down the three elements of world-class community experiences:
A clear purpose
A warm onboarding experience
A gratifying experience to participate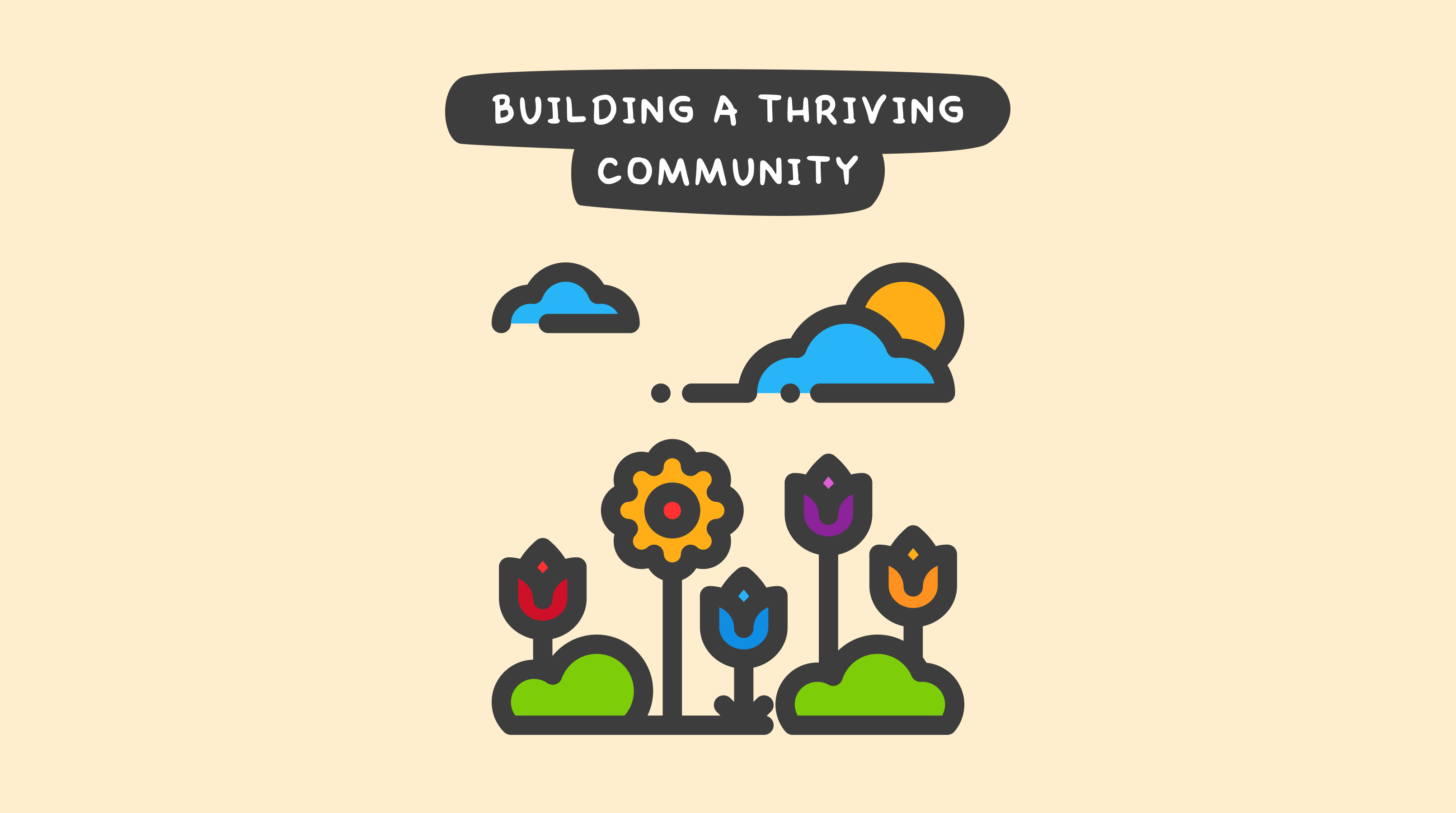 1. A clear purpose 🧭
A common mistake community builders make is not defining the purpose of the community upfront. How could you help people become successful in your community if you don't know that?
People join a community for any or all of the following reasons:
To connect with others and feel like they belong or feel cared for by others
To transform and level themselves up together with others.
To find a sense of identity with people who have the same belief.
2. A warm onboarding experience 🤗
First impressions last. It's true when you meet people for a first date or interview. It also applies to community experiences. When you set people up for success during the community onboarding, they're more likely to stick around and become active participants in your community.
One of the best examples of a great community onboarding experience is joining a CrossFit gym. New members get:
Shown around the space.
Introduced to other CrossFitters.
Trained on the tools around you.
A friend, partner, or mentor to help.
A plan and schedule to help you see a physical transformation.
Swag and freebies to help you start seeing yourself as a Crosfitter.
Great onboarding leads to connection, transformation, and identity.
Here are some of the goals of world-class community onboarding:
Remind them of the community's promise to members.
Make them feel comfortable to participate.
Answer the question, "Now what?" until you deliver on your promise.
Deliver on your promise ASAP.
Show them how you delivered on the promise.
3. A gratifying experience to participate 👑
If your community has a clear purpose, then your goal is to deliver on that promise as soon as possible. When community members achieve that goal, they gain a sense of gratification, which the dictionary defines as a "pleasure gained from the satisfaction of a desire."
The problem is that it's hard to measure "gratification." And it's why most community leaders track "engagement" instead, whether that's the number of new posts, comments, or discussions. However, high engagement metrics aren't always directly correlated to the happiness of community members.
Clouse gives an example at SPI Media. After organizing small mastermind groups for community members, he saw engagement metrics go down. But their retention rate and customer satisfaction scores have gone up!
The lesson: engagement doesn't equal happiness. Find a better way to measure success for your community, such as retention rates, positive or constructive feedback in surveys, NPS scores, and referrals.
⭐️ The 3 elements of world-class community experiences
Jay goes into more detail in the latest episode of the Marketing Powerups show, where you'll also learn:
The most important question when onboarding new community members.
Some ways to measure community happiness.
How the power of belief is a game-changer for Jay's career.
Listen to the episode on Apple Podcast and Spotify, or watch it on YouTube.
You can start applying Jay's 3 elements of world-class community experiences with the powerups cheatsheet I share exclusively to  subscribers as a free perk.
You can download and make a copy of it here (a direct link with no email required).
Could you help me share the word about this episode of Marketing Powerups? Share or forward Marketing Powerups to a friend or colleague:
Thanks for all of your help!
---
⭐️ Mini Powerups
Fun-sized blurbs to help boost your marketing.
✨ The 3-part marketing attribution framework all PLG companies need: Aaron Beashel, Founder of Attributer.io, introduces the three-part attribution framework leading PLG companies to use and shows you how to implement it in your tools.
✨ Why alternative search engines matter and how to rank on them: 12 billion—that's the number of searches made in some of the top alternative search engines each month. Yes, Google still holds more than 80% of the market share. But ignoring search engines such as Bing, Yahoo, and DuckDuckGo can make you lose out on relevant traffic. Louise Persson, Head of Marketing at AS Consulting, shares how you can rank on alternative search engines.
✨ How to build long-term demand with online courses: In this micro-podcast episode, I chat with Jason Bradwell, founder of B2B Better, about how we launched a series of educational courses to build demand with our target ICP at Appcues.
---
🎖 Sponsored powerup
Thank you to the sponsor of the Marketing Powerups show and newsletter— .
Founded by my good friend,  42/Agency is my #1 recommended demand gen agency for SaaS to help you drive demos and signups.
Read some spicy about freemium, inbound marketing, and category creation—then schedule a free consultation.
---
That's all for now, friends!
Have a powered-up day,
Ramli John
👋 Say hello on Twitter and LinkedIn
---
Marketing PowerupsLearn the frameworks world-class marketers use to hit their KPIs consistently and wow their colleagues—so you can too! New issue every Friday.By Ramli John
P.S. If you found this helpful, would you share the love by tapping on the heart below? And if you're feeling generous, kindly forward this to colleagues or click the share button below.
Written by