How to better prioritize marketing ideas
Marketing Powerups #27: Jason Bradwell, Founder of B2B Better, shares the 5 pillars to his A2E framework for prioritizing marketing ideas.
Happy Saturday, my friends!
In today's Marketing Powerups:
Twitter Inc. no longer exists. (It merged with X Corp.)
How product-led marketing can drive expansion deals.
18 ChatGPT prompts to help proofread and edit your copy.
Growing B2B SaaS companies spend 25-30% on sales/marketing.
's A2E prioritization framework for marketers.
Ready? Let's go!
---
🎖 Sponsored powerup
Thank you to our sponsor who keeps the Marketing Powerups newsletter and show free for all of you!
Today's Marketing Powerups is brought to you by 42/Agency.
Founded by my good friend,  , 42/Agency is my #1 recommended demand gen agency for SaaS to help you drive demos and signups.
They've worked with fast-growing B2B SaaS companies like ProfitWell, Teamwork, Sprout Social and Hubdoc.
Read some of their spicy takes in their newsletter , such as why "dark social" is still meaningful and how to use it in your marketing strategy.
Then, schedule a free consultation.
---
✨ Mini powerups
Fun-sized blurbs and links to help boost your marketing.
✨ 18 ChatGPT prompts to proofread your copywriting:
Editing is often the most time-consuming part of writing. You're constantly fighting tired eyes, brain fog, and desire to be done sooner than later. It's why Joe Portsmouth uses these 18 ChatGPT prompts to proofread and edit his copy.
Since Elon Musk took over Twitter, it's been chaotic. In early April, Musk quietly merged Twitter with a new shell company called X Corp. In other words, Twitter Inc. no longer exists. Shirin Ghaffary, a reporter at Vox.com, writes how Twitter isn't dead, but it's getting there.
✨ 4 different types of AI and how marketers can use them:
Everyone knows about ChatGPT. But did you know it's only one type of AI out of four? The folks at HubSpot discuss the four types of AI and how you can use them to power up your marketing.
✨ Tech is cooling off, but B2B SaaS is not:
Boston Consulting Group put together a playbook of what top companies are doing to continue their growth, even during an economic slowdown. The most interesting stat I found is that the fastest growing B2B SaaS companies are investing 25-30% of their budget in sales and marketing.
✨  How marketing drives upsell and expansion deals:
Cassie Pallesen (Head of Marketing at Calixa) digs into product-led marketing. She shares the components of a winning product-led marketing strategy. Hint: the KPIs are different in a marketing-led versus product-led marketing org.
---
⭐️ Jason Bradwell's A2E marketing prioritization framework
You get an IDEA. You get an IDEA. Everyone gets a marketing IDEA!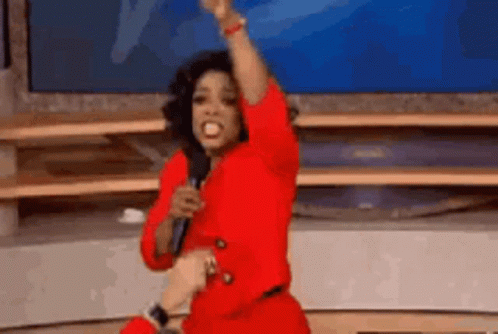 The problem is that ideas are a dime in a dozen. There are a lot of ideas out there.
With limited time, budget, and resources, what should your marketing team focus on?
That's where prioritization frameworks like 's A2E framework comes in.
"So the A2E framework is a document that's designed to help marketing teams evaluate the value of an idea, give them focus, and setcontext for reviewers and other stakeholders within the organization. It's something that can be used for any marketing campaign.
Today, Jason Bradwell (Founder of B2B Better) shares the five pillars of his A2E framework to help you evaluate marketing ideas: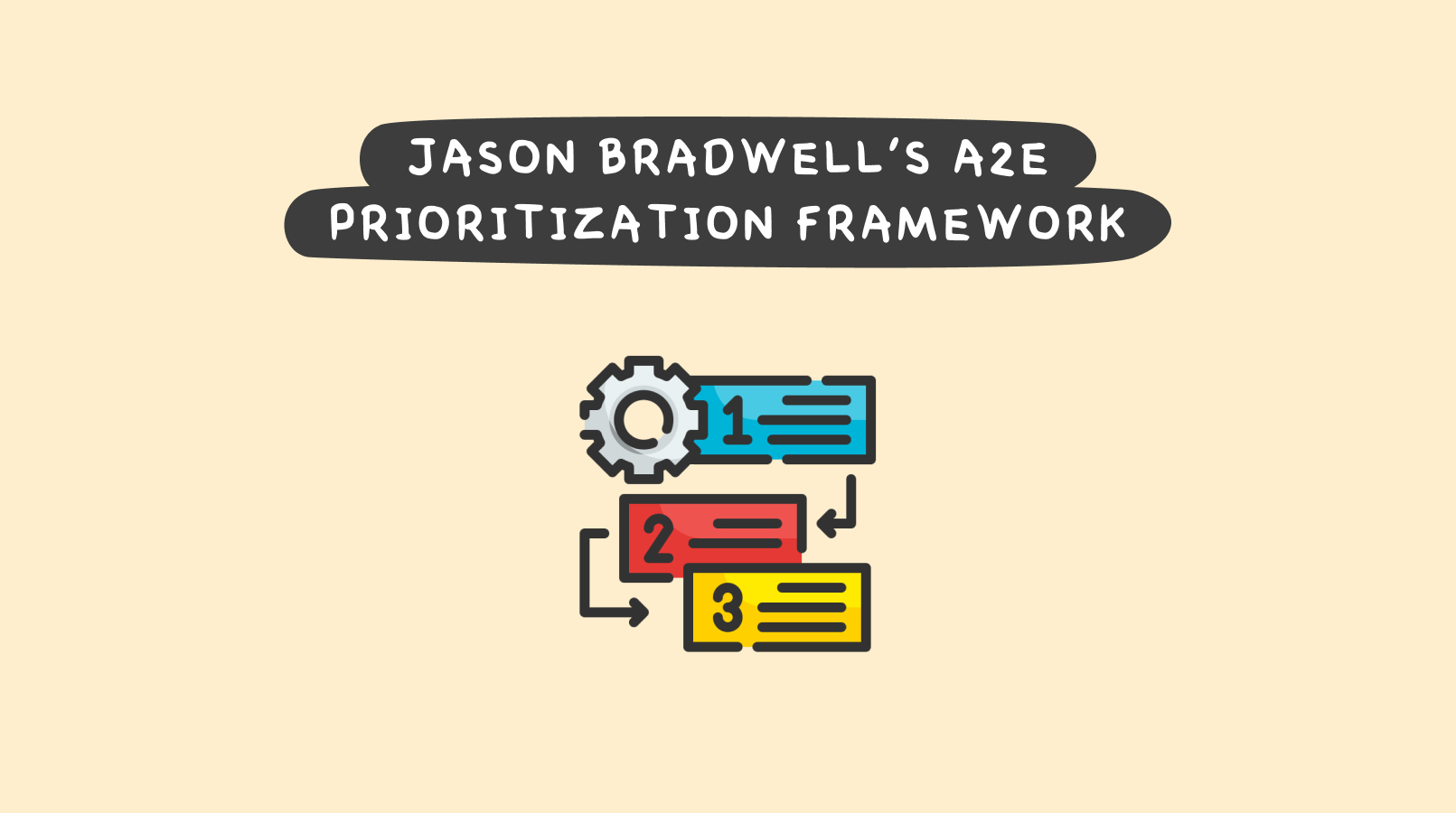 1. Audience
This pillar outlines exactly who it is that the campaign is targeting.
"The more specific you can be, the better. You can kind of outline your ICP, if you can outline your buyer persona, if you can outline pain points, buying triggers, as much information to give anyone who's referring to this document a really firm understanding on who it is exactly we're going after."
2. Belief
The second pillar is the specific message or messages that the project is trying to convey to the market. "Why should your audience care about them? And why are you a company best position to be sharing that message, to be sharing that point of view?"
3. Creative
The third pillar is the specific assets or channels that will be used to create and promote the project. "What specific assets do we want to create, and what requirements or direction can we provide to help create them as quickly and as effectively and to high production value as possible?"
4. Distribution
The fourth pillar outlines where the project's assets will live, how they will be promoted, and across what channels. "Whether the assets will link to any other artifacts that you have in your kind of domain."
5. End Result
The final pillar is a quantifiable, measurable result and a series of milestones that will be used to determine whether the project has been a success.
"It's the most important part of filling out the A to E framework...If you can't answer that question, you really should just be taking a beat to figure out if this is the right time and the right idea to be rolling out with."
The A2E document
The A2E framework is not a static document and should evolve over the course of a long-standing campaign. However, having a benchmark to go back to and take learnings from for future projects is important.
The framework can also bring alignment within the marketing team and help marketing be perceived as a growth driver within the wider organization.
"It's a great conversation starter. Is the idea sound? Do we understand who we want to go after? Do we, with all the creative and distribution activities I've outlined, have the capacity and the resources needed to deliver? That is the end result tied to what it is we're and the team trying to achieve."
The powerups cheatsheet
As an exclusive free perk for Marketing Powerups subscribers, I've created a Powerups Cheatsheet that you can download, fill in, and apply Jason's A2E framework.
You can download and make a copy of it here (a direct link with no email required).
In the latest Marketing Powerups episode, Jason digs deeper into his A2E framework and provides an example of it. You'll learn the following:
The importance of getting company-wide alignment for marketing.
The 5 pillars of the A2E framework.
A real-world example of Jason's framework in action.
How starting a podcast has accelerated Jason's career.
Listen to the episode on Apple Podcast and Spotify now, or watch it on YouTube.
---
If you enjoyed this, could you help me share the word about Marketing Powerups? Share or forward Marketing Powerups to a friend or colleague:
That's all for now, friends!
Have a powered-up weekend,
Ramli John
👋 Say hello on LinkedIn and Twitter
---
---
P.S. If you found this helpful, would you share the love by tapping the heart below? ❤️

Written by