How marketers can avoid working at a toxic environment
Marketing Powerup #26: Sara Pion digs into 6 interview tips for marketers to avoid working in a toxic work environment.
In today's Marketing Powerups:
How Lenny Rachitsky makes $2 million a year from subscribers.
Sara Pion's interview tips to avoid working at toxic companies.
ChatGPT's response to being able to replace social marketers.
Why medium-sized influencers get more engagement.
A free powerups cheatsheet.
Ready? Let's go!
---
🎖 Sponsored powerup
Thank you to our sponsor who keeps the Marketing Powerups newsletter and show free for all of you!
Today's Marketing Powerups is brought to you by 42/Agency.
Founded by my good friend, Kamil Rextin, 42/Agency is my #1 recommended demand gen agency for SaaS to help you drive demos and signups.
They've worked with fast-growing B2B SaaS companies like ProfitWell, Teamwork, Sprout Social and Hubdoc.
Read some of their spicy takes in their newsletter42 Slash such as why the advice for SaaS companies to be more like a media company is overrated.
Then, schedule a free consultation.
---
✨ Mini powerups
Fun-sized blurbs and links to help boost your marketing.
✨ How Lenny Rachitsky makes over $2 million a year from premium subscribers: Chenell Basilio breaks down how Lenny Rachitsky has generated 377k free subscribers and over 18,000 paid subscribers – which means he is able to get between 4-5% of all subscribers to pay for a subscription.
✨ The optimal follower size for engagement: , creator of the  newsletter, presents data that medium size influencers (100K-500K followers) are the most effective in creating engagement, vs larger or smaller influencers.
✨ Can ChatGPT replace social media managers: The folks at Marketing Brew put ChatGPT to the test to see if its response to the prompt, "Will AI ever replace social media managers?" It responds with a long 500-word essay that social media managers' jobs are safe for now.
---
⭐️ 6 questions marketers should ask interviewers
Sara Pion shares a list of six of her favorite interview questions to help marketers suss out if potential employers can potentially be a toxic company. You can better understand the company's priorities, leadership style, and overall health by asking these questions.
Let's jump in: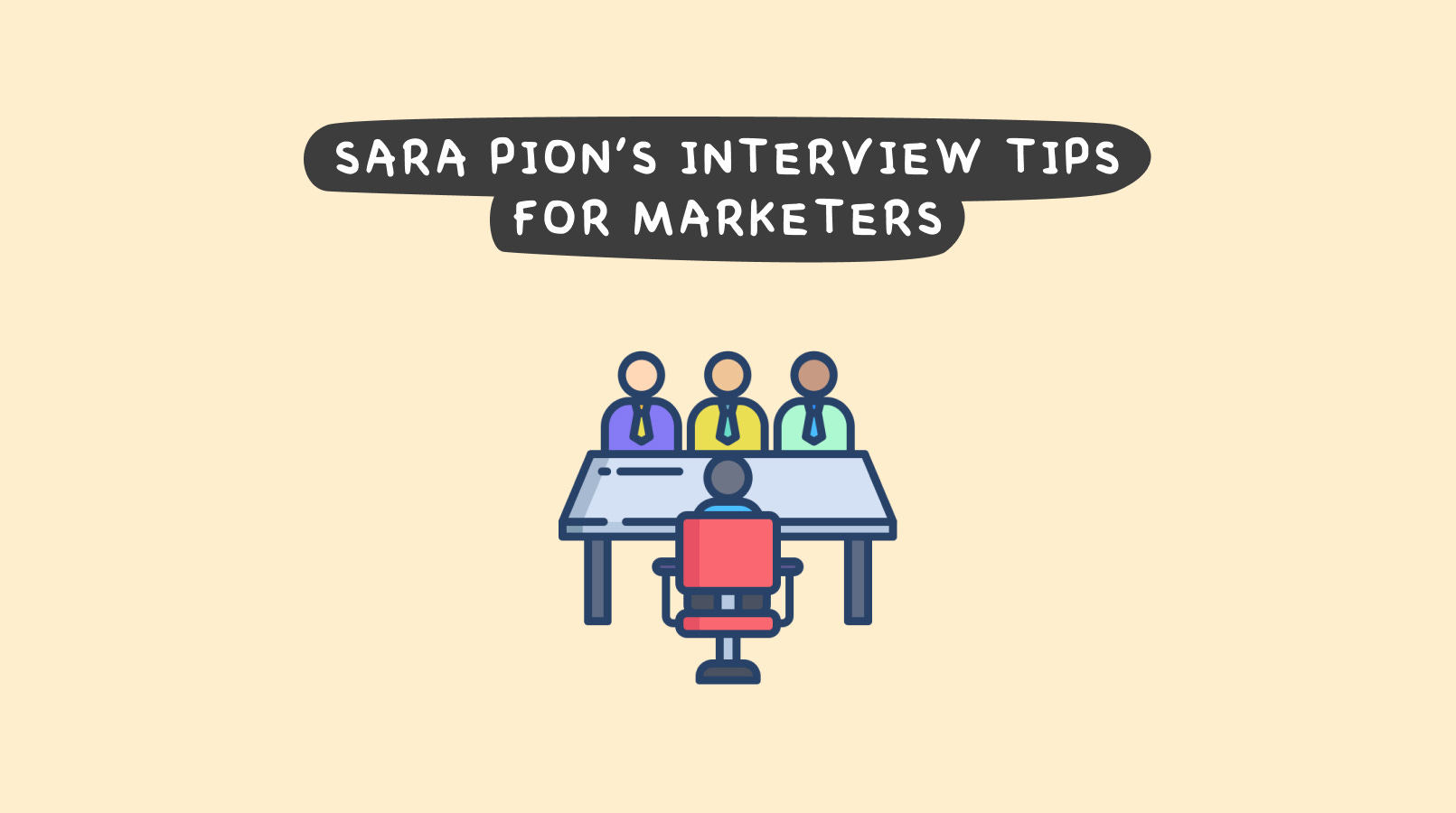 1. What measurement process do you have right now to track the performance of marketing?
Understanding a company's approach to tracking marketing performance is essential. A transparent and established measurement process indicates that the company values marketing and respects its employees' expertise.
"If they have not prioritized looking into marketing and understanding what those goals are, they're going to lean on you to tell them and then whatever you say that they don't like, they're not going to agree with if they're a toxic CEO."
2. What's an example of how leadership implemented employee feedback?
A positive work environment promotes trust, autonomy, and respect. Pion suggests this question to determine if the company's leadership is open to employees disagreeing and pushing back on ideas. After all, you're being hired for your expertise, and your input should be valued.
"You want to join a company where you get trust, autonomy, and respect. This question can help you suss out if the company's leadership is comfortable with employees disagreeing with them and pushing back on their ideas. They're hiring you because you're an expert at what you do!"
3. How will you measure success in this role?
Pion emphasizes the importance of knowing how the company's leadership will measure your success. Having clear expectations from the start ensures you can work towards common goals and avoid misunderstandings or misaligned priorities.
4. What marketing channels do you think the company should focus on?
Pion believes that "80% of your marketing should really be focused on building the foundations like your SEO and content distribution, not just promoting or writing content, but making sure it's distributed to places that you want it to."
Asking this question can reveal whether the company has a strategic marketing approach or needs to pay attention to essential channels.
5. What's your runway and burn rate right now?
Knowing the financial health of the company you're joining is vital. Pion warns, "You don't want to join the company and then find out they're burning through $10 million a month with only 30 employees!" This question can help you avoid unstable or financially irresponsible companies.
6. What is your demo-to-close rate?
Pion advises paying close attention to the company's demo-to-close rate, which could indicate poor product-market fit.
"If it's single digits and they're not an enterprise SaaS company, that could be an indication that there isn't a lot of product market fit there. If you're coming in as a marketer trying to convince someone to buy something they're not in the market for and will not be in the market for, that's setting yourself up to be a scapegoat."
As a marketer, you don't want to be a scapegoat for a company trying to sell a product that simply doesn't have demand.
---
🔖 Today's powerups cheatsheet
Sara digs deeper into interview tips for marketers to avoid working at a toxic work culture in the latest episode of the Marketing Powerups show, where you'll learn:
Red flags to watch out for during the interview process.
Questions to ask interviewers about work culture.
How to get out of a toxic work environment.
One power-up that's helped accelerate Sara's career.
Listen to the episode on Apple Podcast and Spotify now, or watch it on YouTube.
As an exclusive free perk for Marketing Powerups subscribers, I've created a powerups cheatsheet you can download Sara's interview tips.
You can download and make a copy of it here (a direct link with no email required).
---
If you enjoyed this, could you help me share the word about Marketing Powerups? Share or forward Marketing Powerups to a friend or colleague:
That's all for now, friends!
Have a powered-up weekend,
Ramli John
👋 Say hello on Twitter and LinkedIn
---
---
P.S. If you found this helpful, would you share the love by tapping the heart below? ❤️

Written by