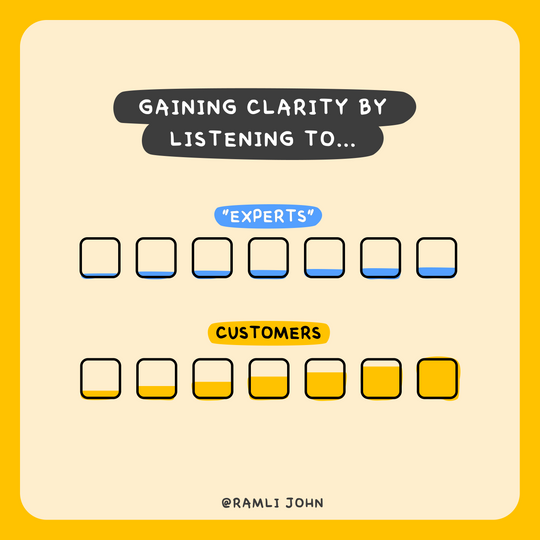 Newsletter
Marketing Powerup #1: Should we listen to marketing experts? Yes, but here's how...
Let's play a game.
You're given a tough math problem to solve. If you solve it, you win $1 million!
You get a chance to bring along a sidekick.
There's me, a business major who has only calculated conversion rates, MRRs, CLVs, and other nerdy SaaS metrics.
Then there's a mathematics expert who has solved multiple complex math problems and has a Ph.D. in theoretical physics from Harvard.
Who would you choose?
99.9% of the time, listening to an expert to solve a math problem is the right choice.
That's not the case for marketing.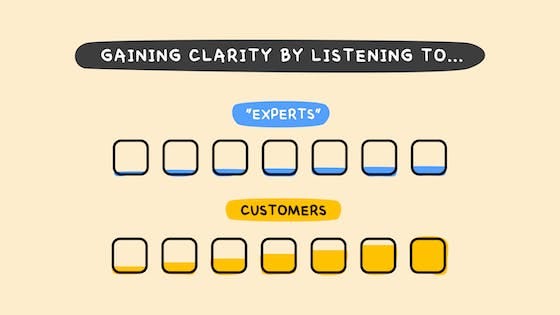 Marketing is not mathematics. One plus one isn't always two in our world.
What worked for an expert isn't automatically relevant to your business, product, or customers.
Nobody's a greater expert than your customers in knowing what they want and how you should deliver it.
Hopefully, this is obvious.
BUT, that doesn't mean that expert advice is useless.
I like how Jacob Miller puts it: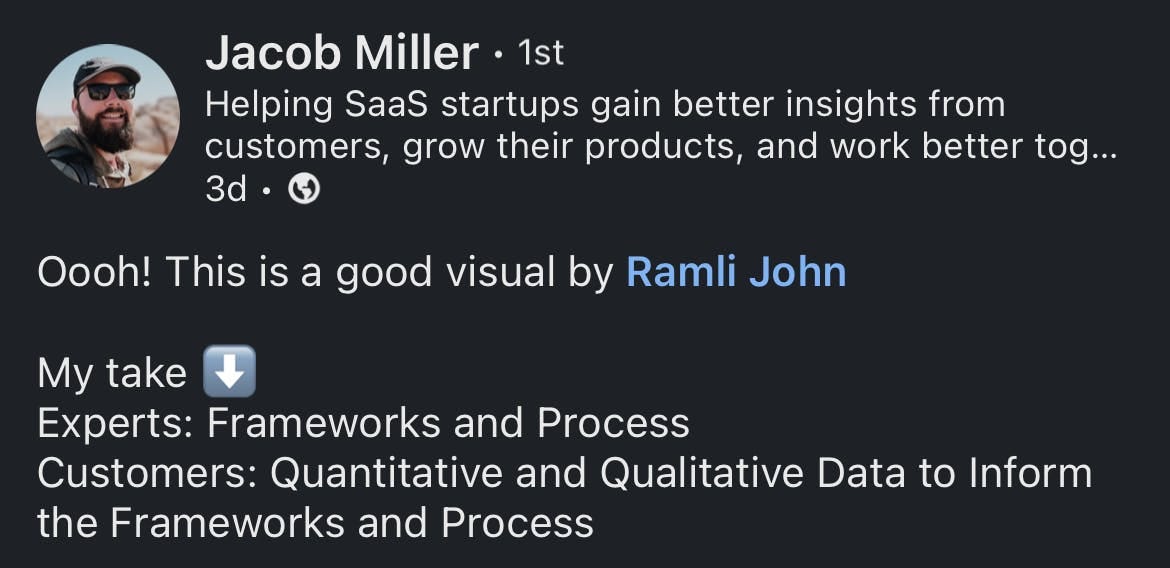 Here my take:
Marketers should NOT look to experts for tactics, strategies, and playbooks.
Depending on your business, market condition, target audience, and product, those things change.
Marketers should instead look to experts for frameworks and processes.
Rather than looking to them for the answer, they give us a path to understanding our customers better and unlocking growth for our business.
In other words, don't look to marketing experts for gold nuggets.
Look to them to give you a compass and map to go and help you find the treasure for your customers.
Very few marketing books and resources do a good job of doing that.
They'd rather give you the 99 growth hacks or the 19 marketing channels guaranteed to work for your business.
It's why when a book comes along that does an excellent job of it, I happily recommend it.
One of those books is one that's written by Georgiana Laudi and Claire Suellentrop, Forget the Funnel: A Customer-Led Approach to Drive Predictable, Recurring Revenue.
They provide a no-nonsense process to get inside your best customers' heads. It's the same approach they've used at Unbounce, Calendly, FullStory, and more.
I've read the early access, and it will become a must-read for every marketer.
Here's a little sneak peek of the table of contents.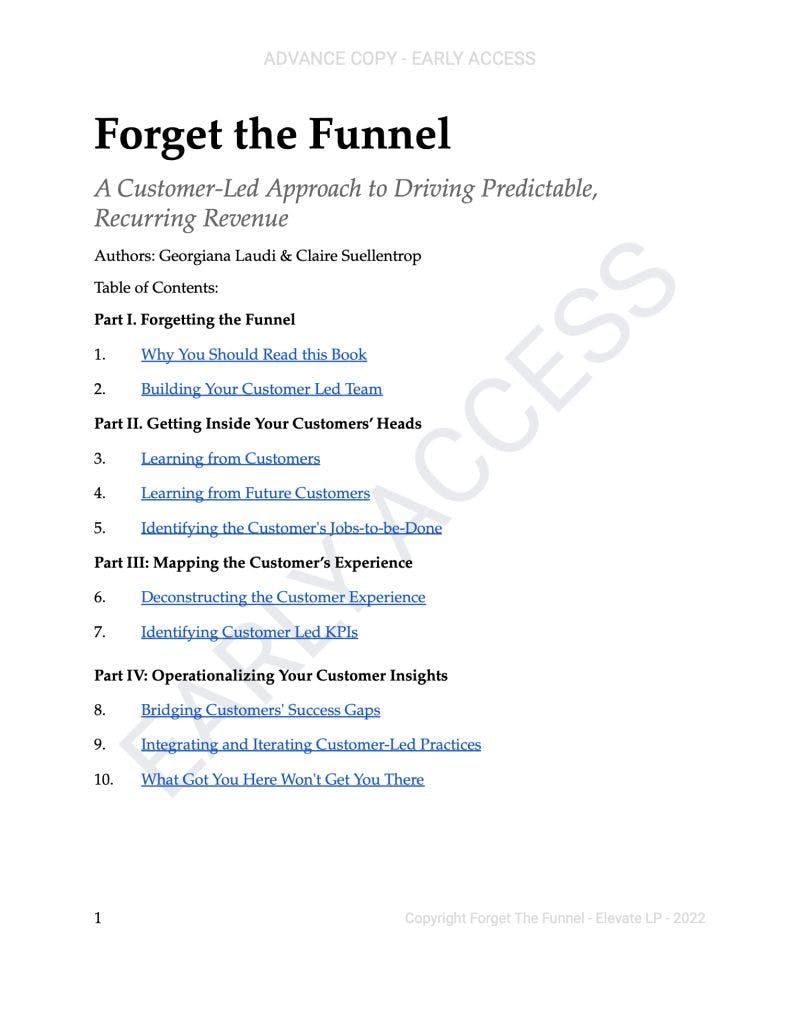 ​Read the first chapter and get on the list to know when it goes live here.
I'm not affiliated with Gia or Claire. I'm just a HUGE fan of their work. ❤️
And I also truly believe that Forget the Funnel will power up your marketing.
What do you think?
Should we listen to marketing experts?
I'd love to hear your thoughts. Reply to this email. I respond to all my emails.
That's all for this week.
Have a powered-up day!
Ramli John
Written by