The dark side of data-obsessed marketing
Marketing Power-Up #4: Focus on the metrics that get you to your destination
Data has become the X factor of marketing—from growth and paid ads to content and SEO. It's now the hero of every modern marketer's story. You can go from having an amateur marketing plan to a winning "Moneyball" performance with data.
But, when being data-driven becomes an obsession, you could end up drowning in a sea of meaningless data.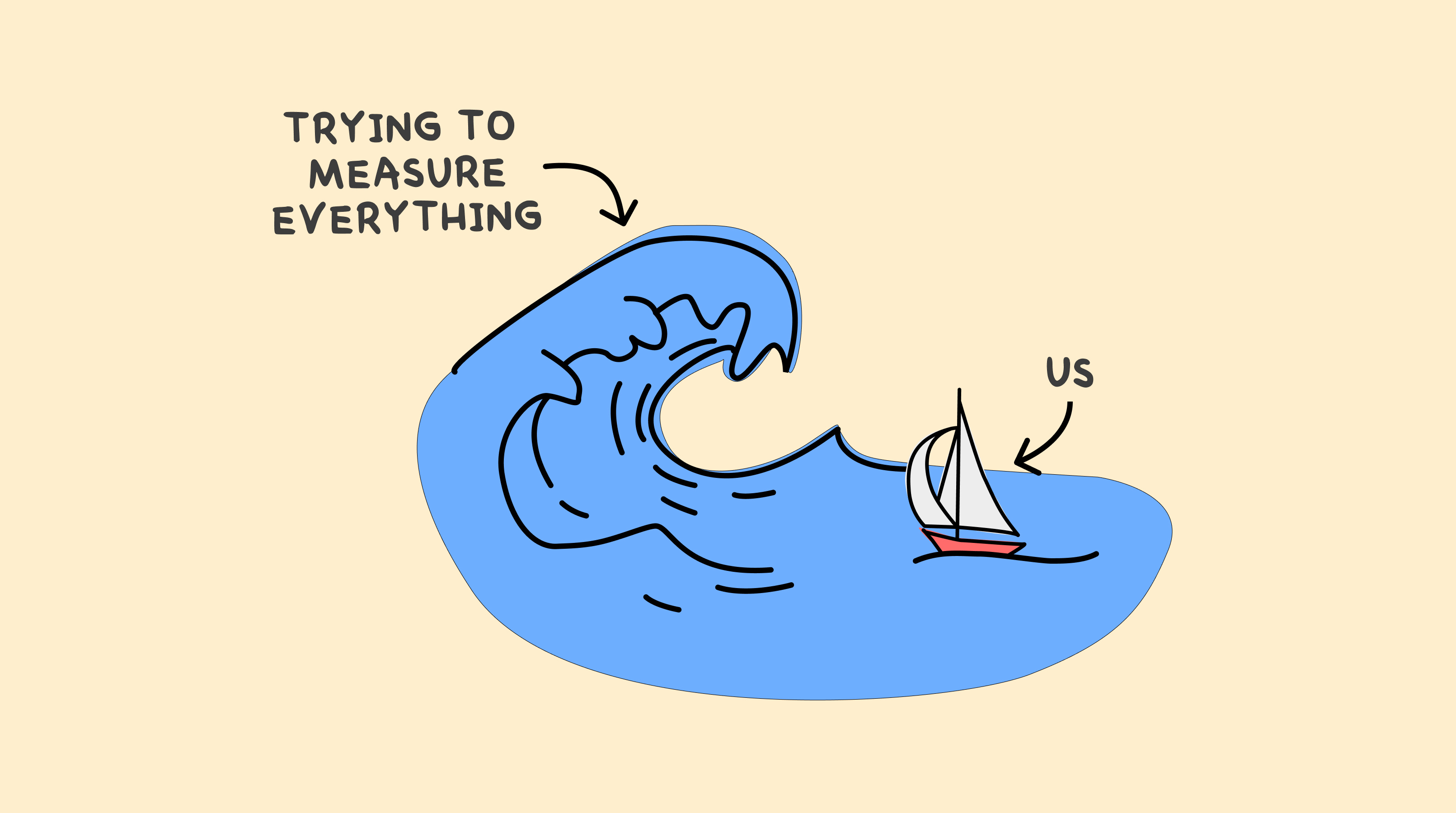 I'm surprised when marketers feel like they have to measure everything.
You can't improve what you don't measure. But surely we're not trying to improve every metric. Some would like to. But that's hard, even impossible. For example, a dramatic increase in user signups often leads to lower free-to-paid conversion.
Then there's the question of tracking marketing channels that are hard to measure. Rand Fishkin, Co-Founder and CEO of SparkToro, share some possible proxies to track those.
The real question is not if you can but if you should track everything.
For Kyle Lacy, former CMO at Lessonly, the answer is clearly no.
I'm with Lacy. Being obsessed with tracking everything is like chugging a milk jug too fast. You can only swallow so much at a time. What you end up with is a massive pile of wasted milk.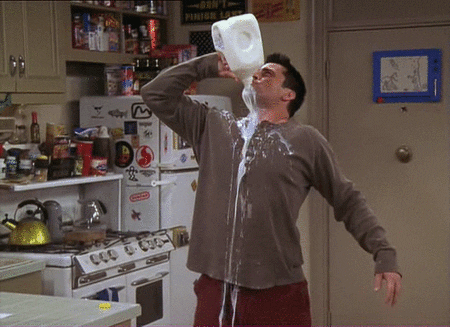 🔎 Focus on what gets you to the destination
Focus is a superpower when it comes to a lot of things, including data. In my opinion, a data-driven marketer should only focus on one to three primary metrics and potentially ignore others.
It's like driving on a long road trip. There are likely only a handful of metrics you'd care about:
The amount of gas you have
The speed of the car (You don't want to get a speeding ticket!)
For manual cars, the RPM of the engine
These are things you see on the dashboard of the car.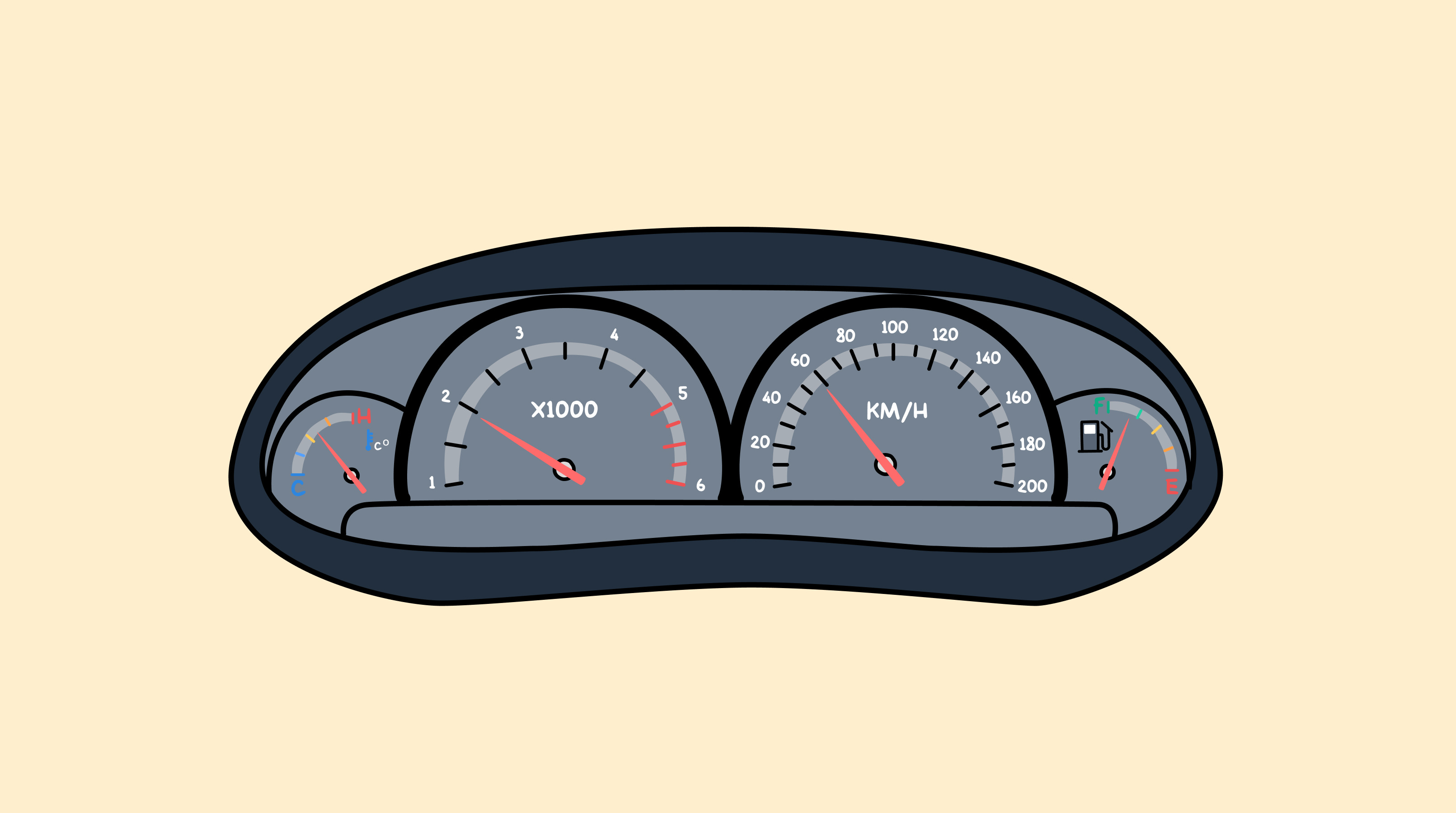 For other things, you should ignore or check once before you start driving, such as:
The amount of oil you have
The cleanliness of the air filter
The air pressure of the tires
The amount of horsepower the car produces
The age of the spark plugs
The metrics you focus on are the ones that help make sure you get to your destination. If you focus on too many things while driving, you'd probably start driving off the road and (God forbid) get into an accident!
Similarly, when we try to juggle tracking too many metrics, there's a chance that we drop all the balls. By focusing your effort on improving a few select metrics, you're more likely to be successful.
📊 The three metrics I track at Appcues
So, which metrics should you be tracking?
It obviously depends on the size of your team, your company's go-to-market strategy, and your product.
At Appcues, each marketing team member tracks only one to three metrics to determine if they're on track to accomplishing their goals.
My main responsibility is the success of the Product Adoption Academy, a growing collection of free product adoption and user onboarding courses. I track three primary metrics each week that I report to Eric Keating, Appcues' VP of marketing:
New certifications issued: People completing certifications is a good indicator they found the course valuable enough to complete the assessment.
Certifications shared: One of the highest compliments a student can give us is to let others know about the Product Adoption Academy on social media or via email.
Certifications per learner: Retention is the single most important thing for growth. This metric is a gauge that learners find the courses valuable enough to take more than one course.
If I'm not hitting any of these metrics, I take a look at the other metrics
Unique visitors to each course page by channels
The course-page-to-completion conversion rate
The user flows through the lessons in each course
The percentage of people who start the final quiz to those who complete it.
🤨 What metrics do you track?
I'd love to hear what metrics you track.
Do you agree that marketers don't have to measure everything?
Reply to this email or leave a comment on Substack.
⭐️ Mini power-ups
Bite-sized blurbs linking to interesting marketing power-ups.
✨ How to launch a solid podcast show:  I'm retiring my 5-year-old podcast Growth Marketing Today and launching a new show soon. You heard it here first! Amanda Natividad's post helps differentiate your podcast from others.
✨ Need a speaker for your next podcast or event? Areej Abuali put together a list of 399 experts in SEO, content, marketing, and leadership. All vetted. We need more diversity in podcast shows and events!
✨ What's a good activation rate? The team at Appcues surveyed 250 SaaS companies and compiled them in a benchmark report. You'll see the benchmarks for free-to-paid conversion rates, activation rates, time-to-value, and more.
Have a powered-up week!
Ramli John
👋 Say hello on Twitter, LinkedIn, and Instagram
---
---
P.S. If you found this helpful, would you let me know by tapping on the heart below? If you're feeling more generous, share it with your colleagues.

Written by