Why the "Hero's Journey" isn't effective at selling
Marketing Powerups #14: The four-part product storytelling framework that sells.
A good story can entertain, delight, and motivate. It can also disarm objections, build a powerful emotional connection, and help close the deal.
Most marketers have heard of the "Hero's Journey" storytelling framework. In his book Building a Story Brand, Donald Miller gives the seven elements of great storytelling to grow your business:
The hero: For a business, this is your target buyer.
The problem: The pain points or challenges they're currently facing.
The guide: That's your business.
The plan: It's how your product or service will help the hero.
The action: The things the hero needs to do to achieve their goals.
The failure: The consequences of not taking action.
The success: The story ends with a "happily ever after."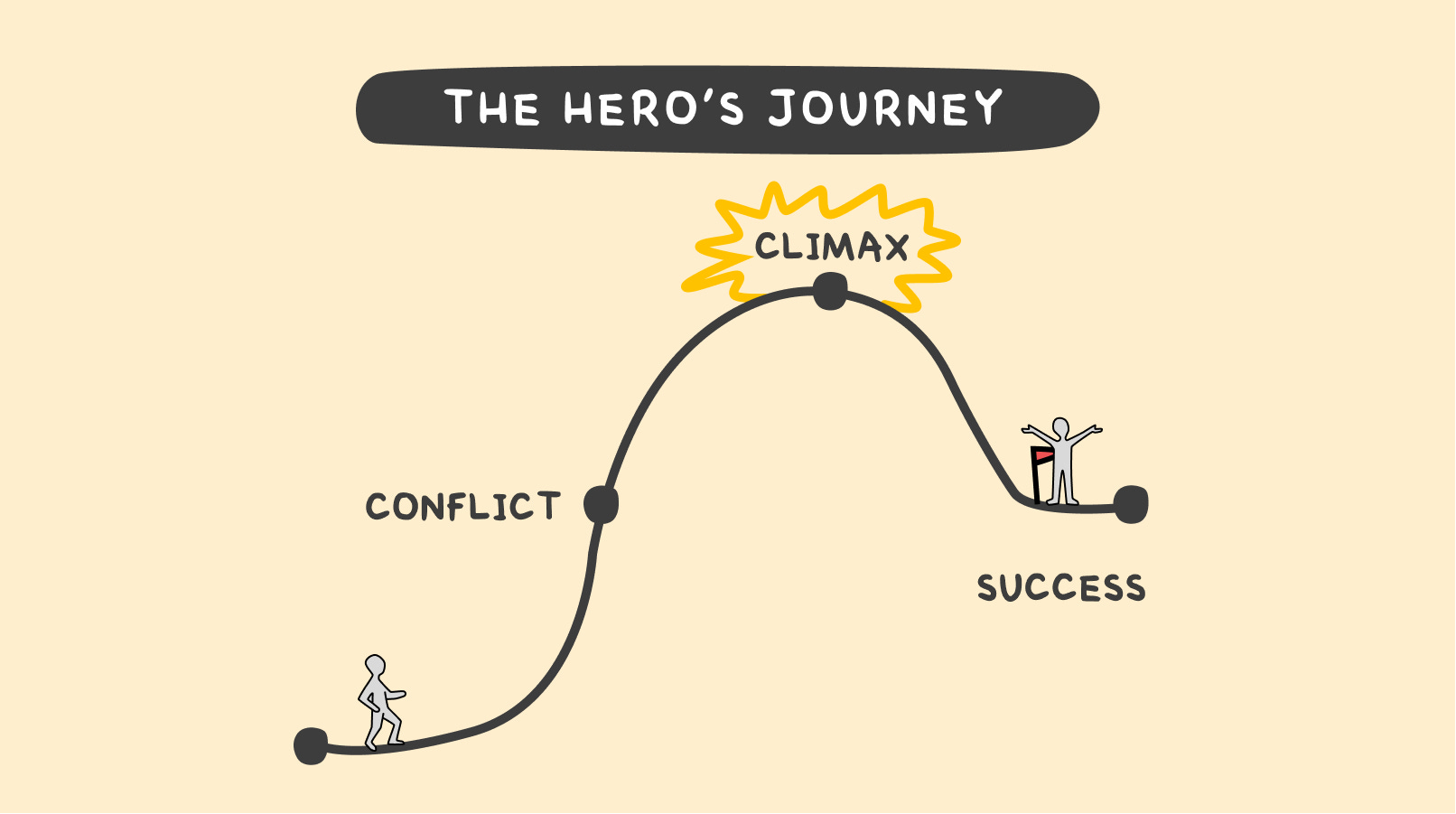 Miller's framework is great for customer success stories and case studies. Where it falls apart is when we try to use it for selling.
😔 Creating "the plan"
Miller suggests we create a process plan to help users buy our product. He gives this example in the book if you're selling expensive software:
Schedule a demo.
Create a customized plan for the prospect.
Let's execute the plan together.
Here's what it looks like a product-led business:
Visit the website.
Signup for a free trial.
Buy the software.
If you think this sounds so simplistic, it really is! Doesn't it feel like the "draw an owl" meme?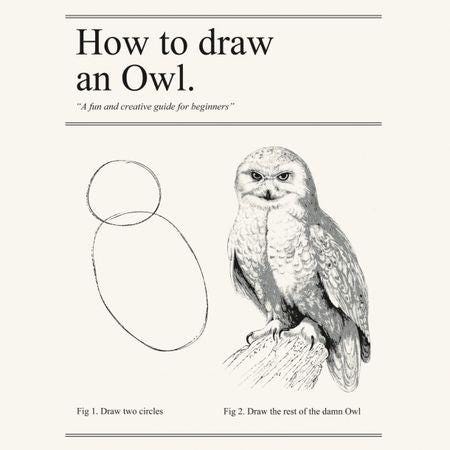 It doesn't provide a compelling story of why the customer should pick your product and service over other competitive alternatives. It glazes over one of the most critical parts of the buyer's journey. Without a clear, actionable, and helpful plan, the hero will fail!
🏆 The 4-part product storytelling framework
That's where April Dunford's product storytelling framework enters the story. As part of her work helping hundreds of startups hone their positioning and messaging, she helps businesses craft a compelling product story that sells.
It has four main parts:
Market insight: A piece of information or opinion you have about your market that some buyers would deeply care about. It acknowledges that buyers have choices, and some of those alternatives are better for a particular type of customer. It also clarifies to the buyer when and why they should pick your product over others.
The alternatives: What are the other competitive alternatives, and why are they lacking?
The gap: What's missing from the competitors that are important for your ideal buyers?
The value you enable to close the gap: What features and benefits allow you to deliver unique business value?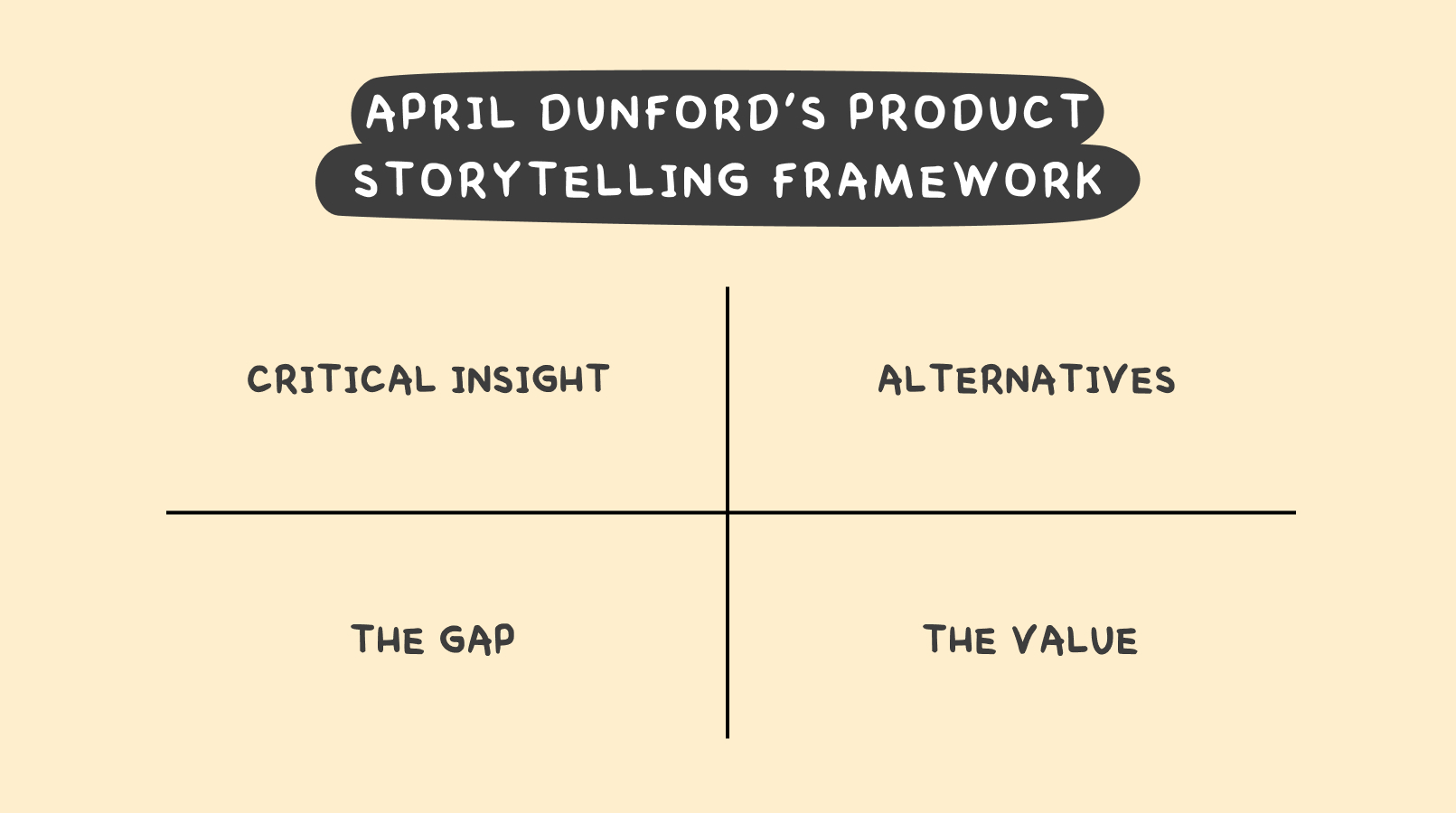 Here's an example using HelpScout:
Market insight: Online businesses see support as a growth driver rather than a cost center.

The alternatives: Traditional help desk software designed to drive customers towards Low-touch channels.

The gap: Customer experience and relationships are an afterthought. Help desk software can drive growth!

The value you enable to close the gap:

Customers are not a "ticket."

Cross-channel experience.

Customers choose the channel they prefer.

No AI pretending to be a human.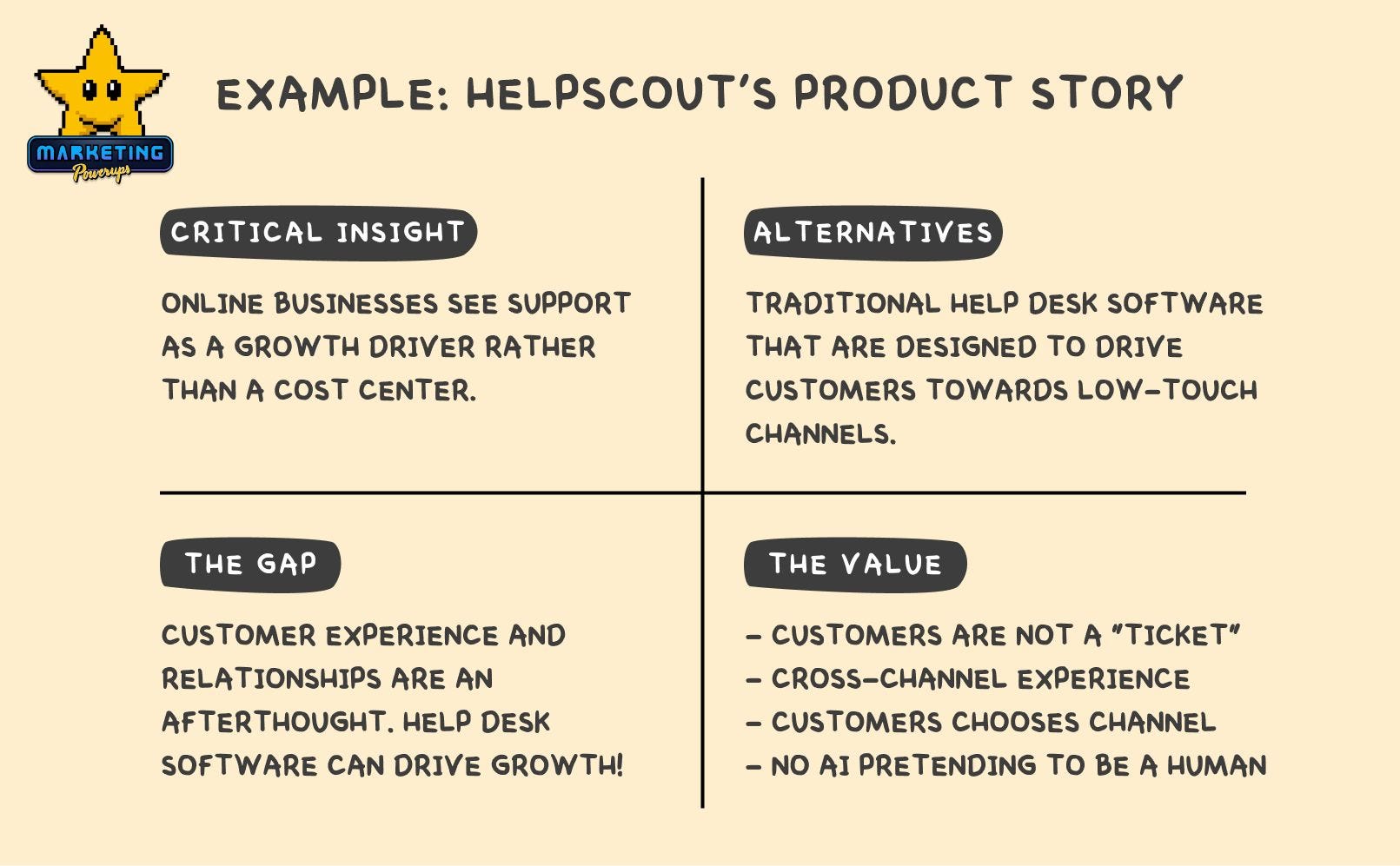 I've created a powerups cheatsheet of this product storytelling framework that you can download, edit, and fill in. You can get it here.
April Dunford goes into more in detail about her product storytelling framework in the latest episode of The Marketing Powerups Show. You can skip to 27:49:
You can also listen to it wherever you get your podcast or:
---
⭐️ Mini powerups
Fun-sized blurbs to help boost your marketing.
✨ YouTube has launched its 2023 Super Bowl Ads Showcase: I'm not a football guy. But, as a marketer, I love to watch, analyze, and geek out about ads—especially the ones shown at the Super Bowl. I still remember the Budweiser "Wazzzupppp!" commercial! 🐸
✨ Cash App's performance marketing strategy: Alexandra Borbely, CMO at Scale Fanatics, breaks down Cash App's acquisition strategy, including their top-performing ads, which resulted in over 190 million downloads. Some of it may surprise you!
✨ How to double the conversion on your homepage: Neal O'Grady has rewritten the copy on over 1,000 websites. If you want to experiment with increasing conversions on your homepage, one of the simplest places you can start is the "above the fold" section, which is immediately visible before scrolling. In this Twitter thread, Neal shares what it should contain.
---
🎖 Sponsored powerup
Thank you to the sponsor of the Marketing Powerups show and newsletter—42/Agency.
Founded by my good friend, , 42/Agency is my #1 recommended demand gen agency for SaaS to help you drive demos and signups.
Read some spicy takes on , such as freemium, inbound marketing, and category creation—then schedule a free consultation.
---
That's all for now, friends!
Have a powered-up day,
Ramli John
👋 Say hello on Twitter and LinkedIn
---
---
P.S. If you found this helpful, would you share the love by tapping on the heart below? And if you're feeling generous, kindly forward this to colleagues or click the share button below.
Written by