How to create scroll-stopping content
Marketing Powerup #15: Five science-backed tips to help you create un-ignorable content
Did you know your thumbs travel two marathons a year scrolling through social media? 👍
That's roughly 18,480 feet of scrolling per day.
If you're a marketer, you probably spend more than that on Twitter, LinkedIn, Instagram, and TikTok for "research" purposes. 😉
What that means is your ideal buyers are distracted.
Katelyn Bourgoin, CEO of Customer Camp, explains why creating thumb-stopping content is tricky:
"A lot of marketers struggle with getting people to stop scrolling. There are a lot of people who are competing for that kind of initial attention. If you can't capture people's attention in five seconds, they're already gone and doing something else."
It's why Katelyn put together the 5 F's of creating un-ignorable content to help you stand out from the noise.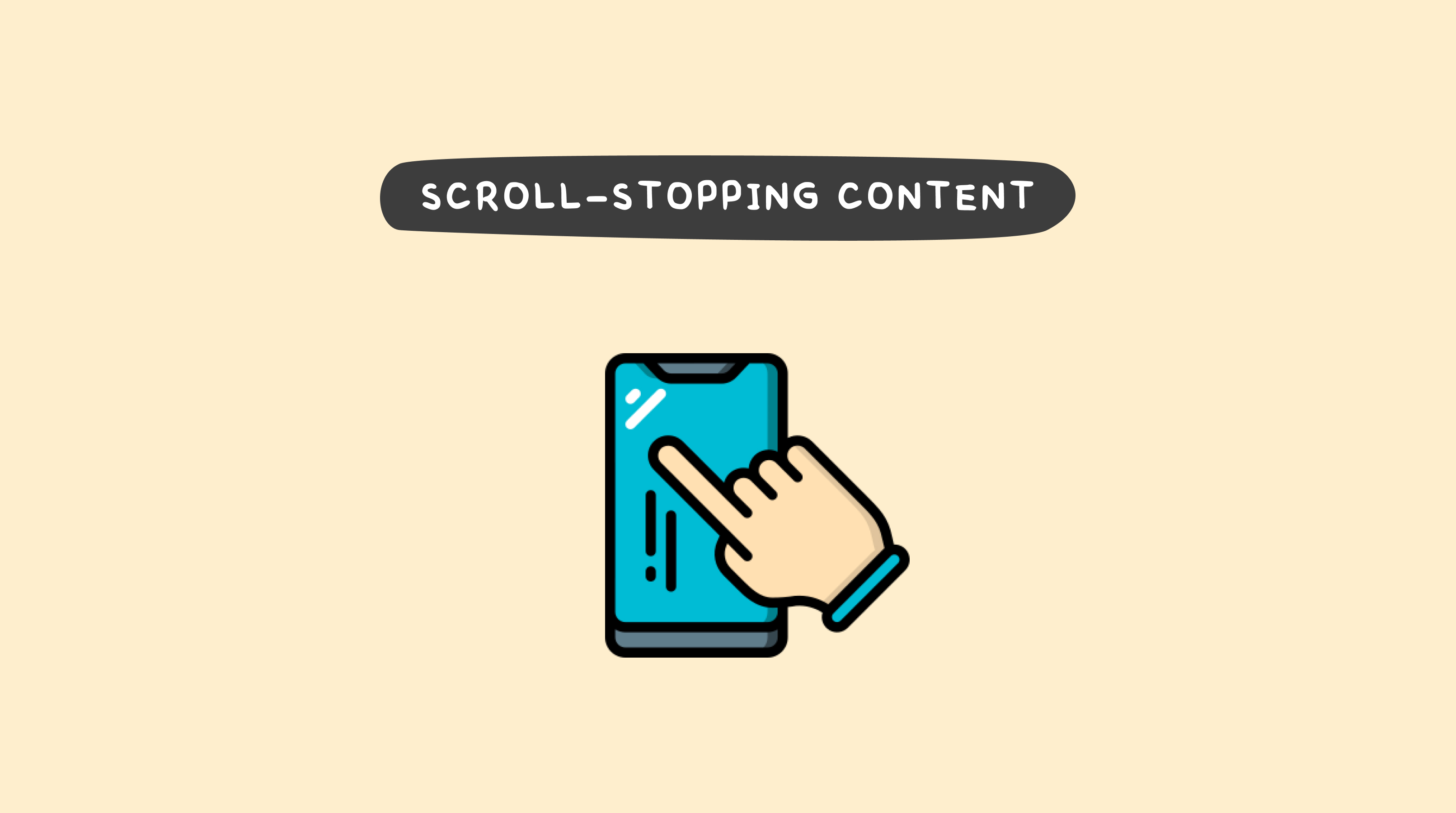 Today, Katelyn shares five helpful science-backed tips to help you create content that gets your target buyers to stop scrolling and pay attention to your content.
She goes into more detail in today's Marketing Powerups Show episode, which you can listen to now on Apple Podcast and Spotify or watch on YouTube. I've also summarized it for you below.
1. Fears 😱
Marketers can tap into our brain's survival instincts to identify potential threats—like a pack of rabid dogs approaching or potential business losses.
Sure, some scammy marketers push buyers to purchase with fear-mongering tactics. But, it could be as simple as highlighting what could go wrong in people's lives if they don't take immediate action.
For example, Snickers created an ad with three runners at a starting line. One of them is facing the wrong way. The tagline is, "you're not you when you're hungry." This campaign triggers our fear of losing social status and performing poorly.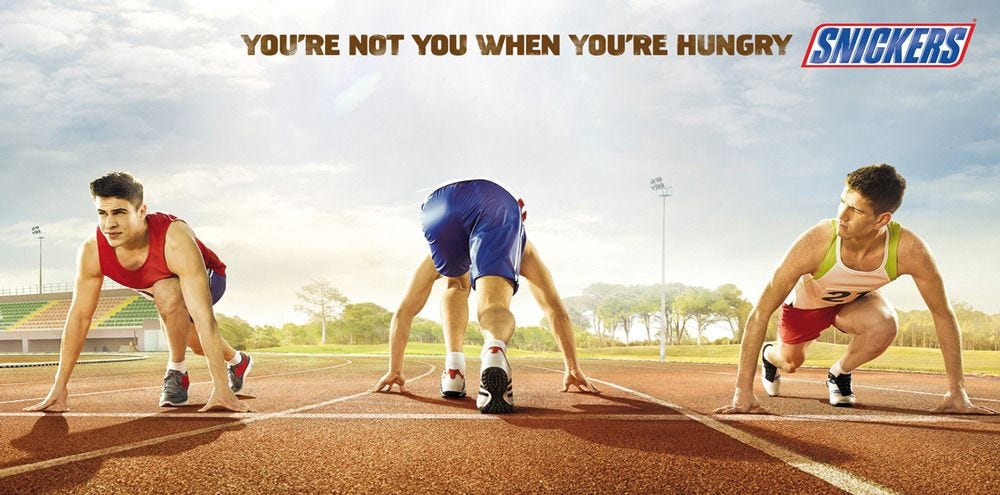 2. Future me 💪
People don't buy things because of who they are—they buy because of who they want to become. I previously wrote about how great marketing "upgrades" people. People perk up when they see something that can help them level up (it's why I created Marketing Powerups 😄).
Consider the following click-bait headline: "How a marketer generated over $10 million in pipeline revenue in three months as a one-person marketing team."
I don't know about you, but I can't help but click on that link and figure out if it's a scam. If it's not, I want to know how that person did it!
Nike's marketing often highlights this transformation in its ads. In one of them, a young man is getting ready to work out at the gym. The tagline reads, "Your only limit is you." See how they speak directly to future me?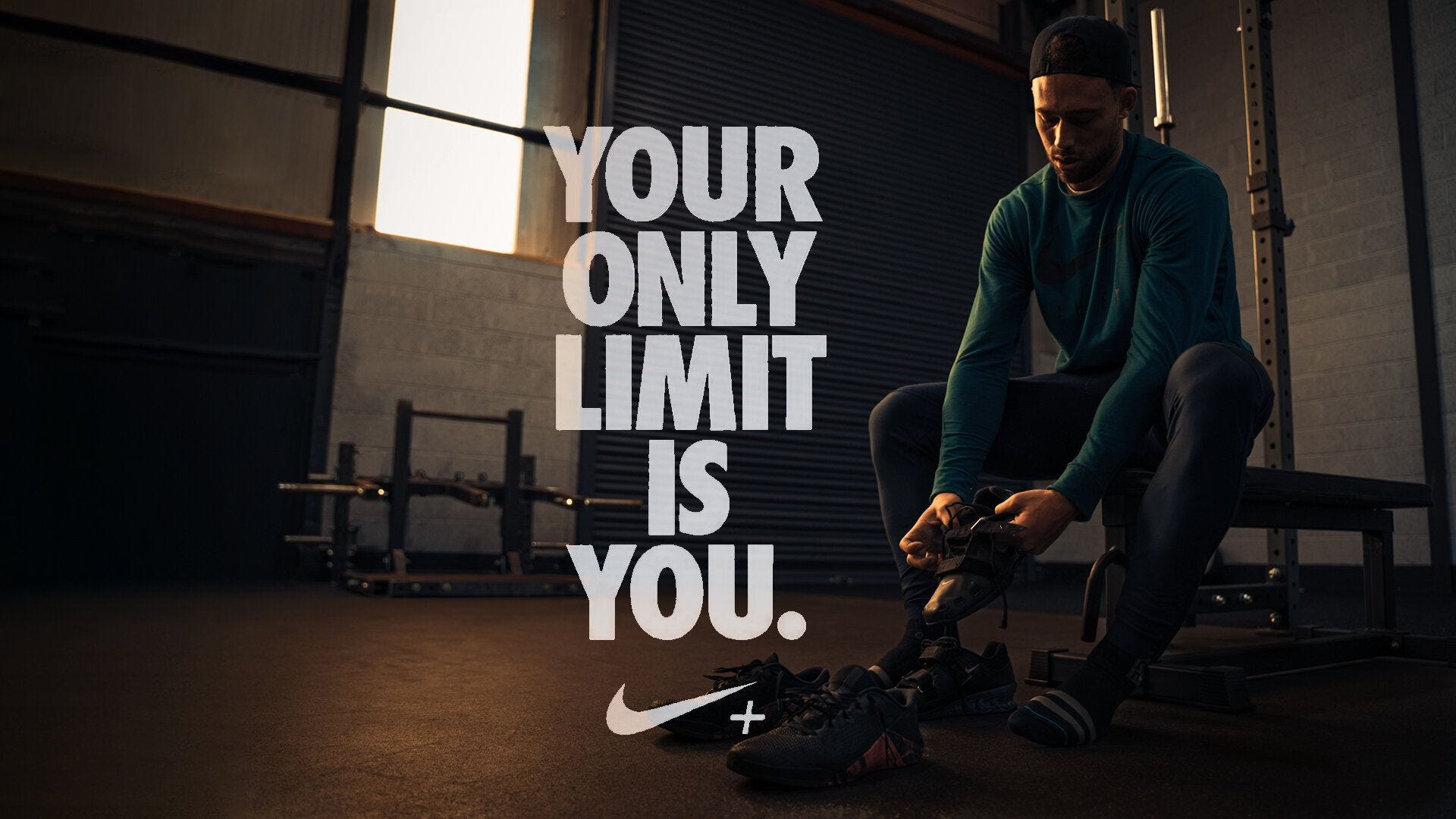 3. Fables 🦄
Ingrained in our primal brains is a love for stories. It builds trust, creates an emotional connection, and has been proven to sync our brain waves with those of the storyteller!
It's why when we see ads that tell a story, we perk up and pay attention. Great storytellers build hype and inspire people to take action. It's why people spend hundreds, if not thousands, of dollars going to Disney Land theme parks. ⭐
April Dunford shares a product storytelling framework that can help you craft a story that sells. Read a breakdown of this framework.
4. Foreign (aka Von Restorff Effect) 🧛‍♀️
When one thing looks slightly different from others, we immediately notice and remember it. It could be using an unexpected color to stand out or wearing a v-neck shirt when everyone else is wearing suits.
One example is Coinbase's Superbowl ad. Most brands showed high-production ads that were funny, story-driven, and entertaining. Coinbase went in the opposite direction. The only thing on the screen is a QR code, changing colors as it slowly bounces from one side of your screen to another.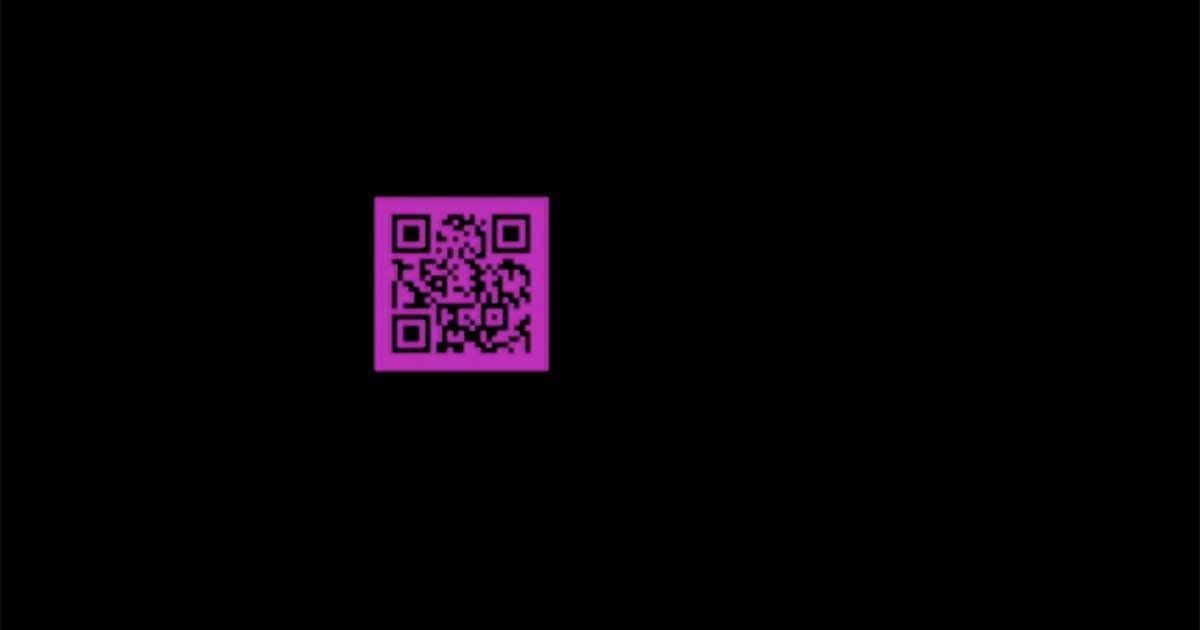 If you were like me, my curiosity got the best of me. I grabbed my phone and scanned the code. So do 20% of the other 117 million people watching.
In one minute, Coinbase gets 20 million website views!
The lesson: Brands that are brave enough to buck the trend and take a risk can see outsized results compared to their competitors.
5. Faces 😀
As social creatures, we're instinctively looking at people's faces. That's why brands that put people front and centre are more memorable and create an emotional connection with their audience better (think Apple with Steve Jobs, Honest Co. with Jessica Alba, and SparkToro with Rand Fishkin).
When we see faces in images and ads, we try to decipher their emotions. Are they afraid? Are they happy? What are they looking at? What are they trying to do?
For example, Katelyn uses a person holding her Clarity Call Cheatsheets, looking directly at the words Explosive Clarity. Our eyes are immediately drawn to those words because the person is looking at them.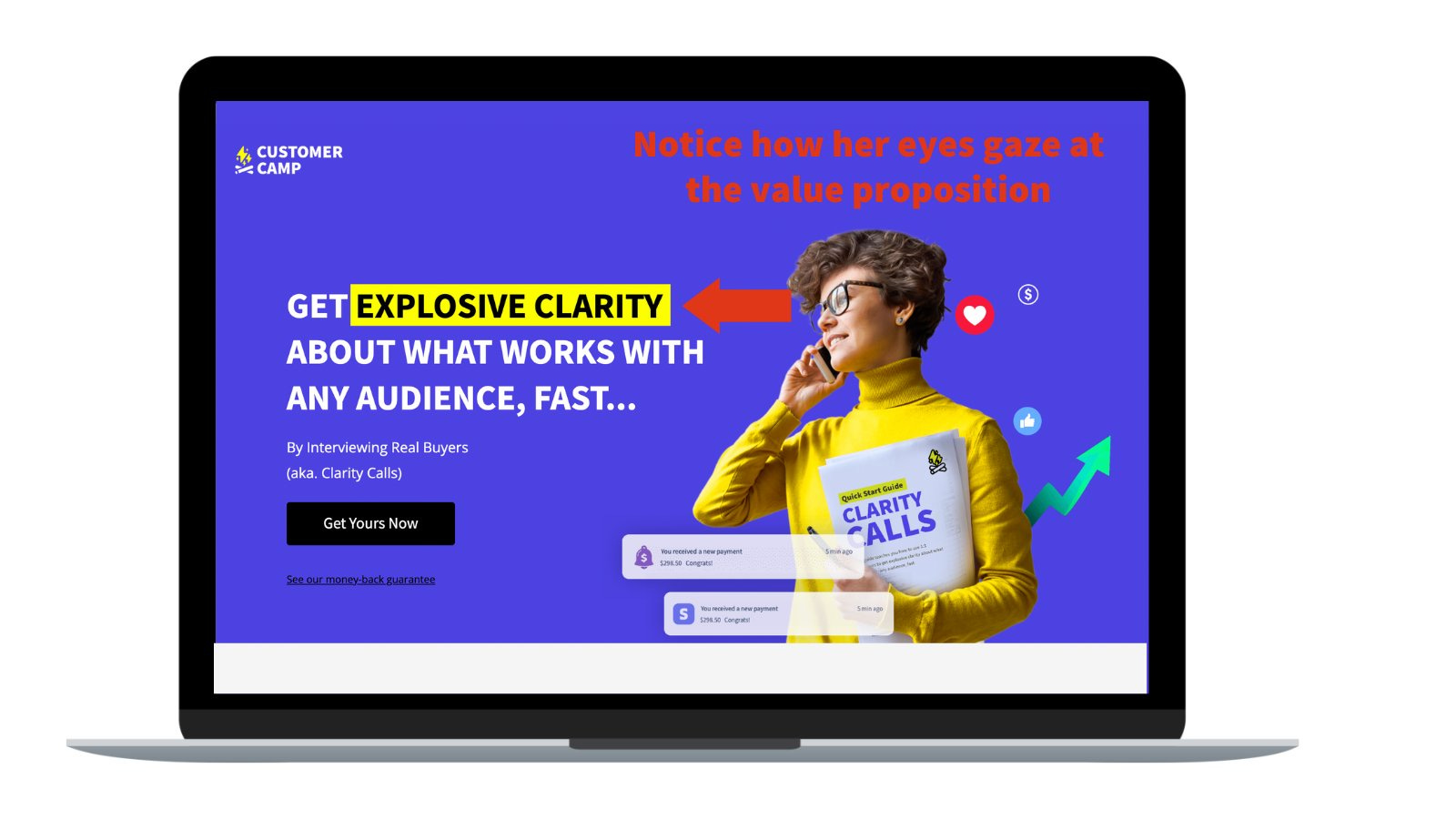 The 5 F's of un-ignorable content
Learning the science behind attention-grabbing posts is great, but you don't have to stop there. You can start applying it to your content with the powerups cheatsheet I share exclusively to  subscribers as a free perk.
You can download and make a copy of it here (a direct link with no email required).
Could you help me share the word about this episode of Marketing Powerups? Here are a few ways to do so:
Share and forward this with a colleague or friend.
Thanks for all of your help!
---
⭐️ Mini powerups
Fun-sized blurbs to help boost your marketing.
✨ How to grow a podcast show to 1.5 million downloads in 18 months: Jay Clouse, the host of Creative Elements, has interviewed creators like Seth Godin, James Clear, and Codie Sanchez. In this Twitter thread, he shares what he would do if he had to start his podcast from scratch today.
✨ How one landing page tweak resulted in a 9.9% increase in demo close rate: I'm usually skeptical about small CRO tweaks resulting in a huge impact. But my friend, Marc Thomas (Director of Growth at Powered by Search), tweeted how adding client wins above the fold of their homepage resulted in a huge effect!
✨ Lessons from Airtable's unconventional growth strategy: Zoelle Egner was the 11th employee at Airtable, which is currently valued at $11 billion. She built and led the company's initial marketing and customer success teams and shares a lot in this interview about how it got initial traction and found its first super users. Listen to the full conversation here.
---
🎖 Sponsored powerup
Thank you to the sponsor of the Marketing Powerups show and newsletter—42/Agency.
Founded by my good friend, , 42/Agency is my #1 recommended demand gen agency for SaaS to help you drive demos and signups.
Read some spicy takes on , such as freemium, inbound marketing, and category creation—then schedule a free consultation.
---
That's all for now, friends!
Have a powered-up day,
Ramli John
👋 Say hello on Twitter and LinkedIn
---
---
P.S. If you found this helpful, would you share the love by tapping on the heart below? And if you're feeling generous, kindly forward this to colleagues or click the share button below.
Written by